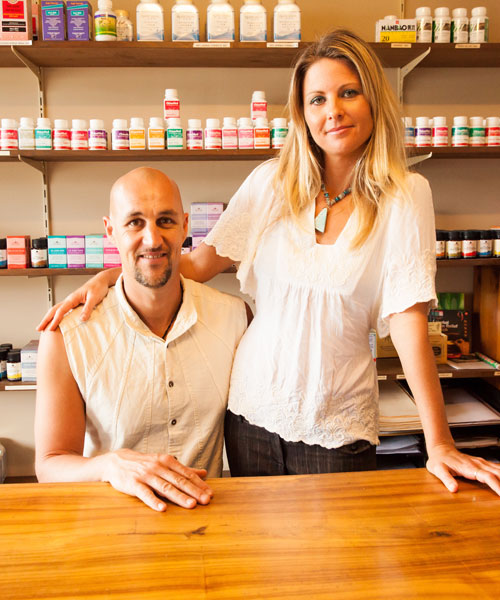 Owners and Main Practitioners, David & Eeka
About Bayside Acupuncture & Herbal Medicine
Why Choose Bayside Acupuncture for your Healthcare?
We pride ourselves on our professional service, excellent standard of treatments, and our harmonious healing environment. Our prices are very competitive so that we remain affordable to the general community and a business that people return to for quality, individualised healthcare.
Bayside Acupuncture stocks the most extensive range of Chinese Herbal Medicine Formulas (0ver 120) in the whole region, so you can be sure we have exactly the right combination of herbs for your condition.
All practitioners at Bayside Acupuncture & Herbal Medicine are qualified, confident and experienced so you know that you are in safe hands. Health fund rebates are available for most of our services.
The owners and main practitioners of Bayside Acupuncture are a husband and wife team who came together for their love and practice of acupuncture and Chinese medicine. They understand and are living examples of how this energy medicine can maintain and increase health and well being and they are dedicated to helping others achieve health in all areas of their life and to discover the divine beings they really are.
We keep up to date with the latest research and treatment protocols in our field and attend regular seminars and further studies in specialty areas of Chinese Medicine.
We only use sterile one-time use disposable pins in our acupuncture treatments. We are also trained in gentle pain-free needling techniques.
We take a holistic approach to healing and are dedicated to educating and inspiring our patients to become active participants in their healthcare and personal empowerment. Through our website, newsletters and in some sessions we offer articles, recipes and dietary and lifestyle advice to support you to be glowing with vital health and happiness so that you can enjoy life to its fullest.
We are open Monday to Saturday and have EFTPOS, Visa and MasterCard facilities available.
*If you have private health insurance, we now have an instant claim terminal, isoft, which automatically processes your rebate so that you only have to pay the gap! Most funds are participating.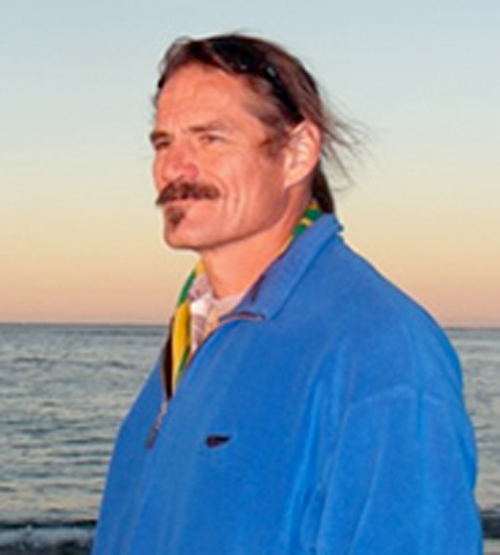 A loving tribute to 'Big Steve'
~ 19 Feburary 1962 – 5 May 2010 ~
Big hands, big feet and even bigger heart.
Steve left our world in the early hours on May 5. Sometime before he told his Aunt, "I treated many people with cancer – sometimes sucessfully, sometimes not, but unfortunately I couldn't fix myself".
Bayside Acupuncture in Brunswick heads was established in 2001 by Stephen McDermott. Stephen, a Taiji instructor graduated as top student from the Australian College of Natural Medicine (ACNM) in 2000. This study culminated with a practical internship at Guangxi medical university in China, where he won the university prize.
Upon returning home from his journeys in China, Steve founded Bayside Acupuncture. For 8 years he put his heart and soul into healing thousands of people and he built a reputation in our community as an incredibly generous soul and gifted healer.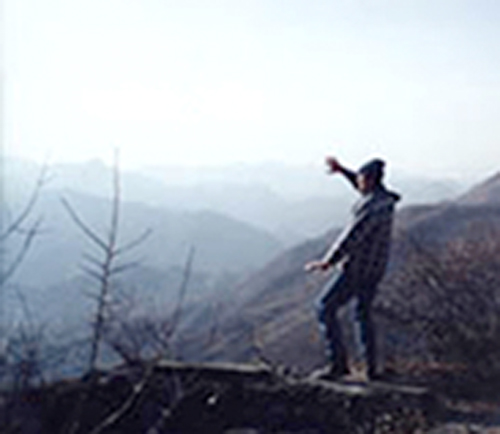 Steve practices the Yang Cheng Fu form of taiji on the Great Wall of China in 2000