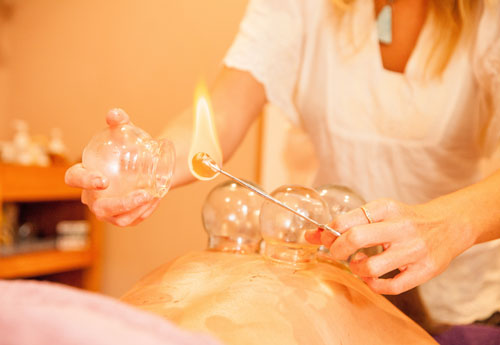 Bayside Acupuncture and Herbal Medicine clinic offers Traditional Chinese Medicine (TCM) treatments. We also offer conventional massage services and other complementary healing modalities to ensure that we provide you with a range of truly holistic treatments to help you achieve optimal health and well-being.
Below is a list of our fees for our services provided.
Acupuncture & Chinese Medicine
Standard Acupuncture
Includes Moxibustion or Heat Lamp Therapy.
50-60 mins. $70
Initial Fertility Consult $85
Full Acupuncture
Includes Moxubustion or Heat Lamp Therapy combined with 15 minutes Massage and/or Chinese Cupping or Acutonics ® Tuning Fork Therapy.
Extended Session/ Fertility Consultation
Combined massage/acupuncture session.
Child/Pediatric Acupuncture
Acupuncture and/or Acutonics ® Tuning Fork Therapy.
Acupuncture Facial Rejuvenation
Face and body constitutional acupuncture, Jade Roller with Rosehip oil and Acutonics® Vibration tuning forks.
Deluxe Acupuncture Facial Rejuvenation
Facial diagnosis & acupuncture, constitutional body acupuncture, Chinese herbal mask followed by therapeutic acupressure facial massage with pure organic rosehip oil, Jade Roller & Acutonics® vibrational tuning forks.
Chinese Herbal Consultation
The practitioner will do a pulse & tongue diagnosis & symptom analysis to provide a Chinese herbal formula prescription for your condition.
Acupuncture Bulk Discount Passes
5 Pass Standard Acupuncture.
10 Pass Full Acupuncture.
10 Pass Full Acupuncture.
Massage Treatments

(by appointment only)
Remedial/Sports/Deep Tissue Massage
When muscles and tendons are knotted and tense, damaged or impaired a combination of remedial and deep tissue techniques are corrective as well as therapeutic. Especially tailored to each individual, your session targets problem areas and aims to ease and relieve and pain, discomfort or stiffness and to increase joint mobility and flexibility.
A full body massage, using your choice of pressure from light and relaxing to firm and deep. A combination of Swedish massage, myofascial techniques, slow deep tissue moves, trigger points and energy realigning techniques may be used to relieve stress, muscle tension and tightness. This massage also helps you to drop into your Para Sypathetic Nervous System, bringing a deep relaxation to your body, mind and spirit.
Acutonics ® – Planetary Sound Healing
The Acutonics ® Healing System is an energy-based non-invasive modality that has its roots in Traditional Chinese Medicine and is a form of needle-less acupuncture. Precision calibrated tuning forks and applied to specific acupuncture points, trigger points and organs to access the body's meridian's, chakra's and energy systems. Each tuning fork is tuned to a natual harmonic (frequency) based on the orbital properties of the earth, moon, sun and planets. Their rich resonance and vibration connects with and support the body's natural frequencies. The sound waves the forks vibrate and travel deeply into the body affecting human physiology. This treatment stimulates and balances the body's physical and subtle energy field to promote healing, inner harmony and an intergration of body, mind and spirit. An individual treatment will be created from a diagnosis of your pulse and tongue and symptom analysis.
Natural Fertility Consultations
Understand timing systems! This is designed for women experiencing infertility or who would like a much higher chance of conceiving or women who want to be more in touch with their bodies and learn a natural contra-ception method. Your lunation fertility phase will be calculated and given to you on a calendar for the coming year. This enables you to know the time of month when you can spontaneously release an egg and ovulate irrespective of your normal cyclic ovulation. Sometimes these two cycles coincide and your chances of conception quadruple. Your lunation phase can also fall on your menstruation, a time which most women would normally consider 'safe' for not falling pregnant. The consultations also involve explaining how to chart your temperature readings, analyse mucus (billings method) and understand the rhythm cycle so that you become in touch with your own fertility. The session will be adapted according to weather you are trying to conceive or you are avoiding pregnancy.
(includes calendar)