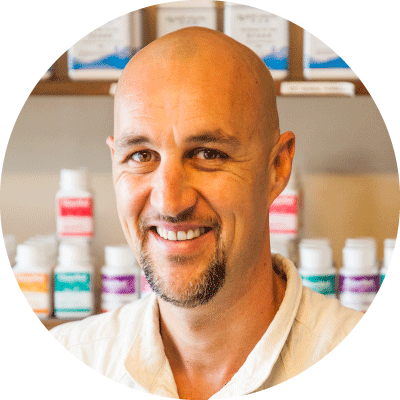 Dr David King
Registered  Dr  of Chinese Medicine
Cert IV Chinese Remedial (tuina) Massage
Master Reiki
David is a qualified and very passionate acupuncturist and traditional Chinese medical practitioner. He completed his studies at the Australian College of Natural Medicine (ACNM) and over the years has built up a solid reputation as a professional, passionate and caring therapist.
He began his vocation learning the eastern disciplines of Taiji and Chinese Qigong. He discovered and experienced the subtle energetic movement of energy (Qi) within his body and then began an extensive study of the mind/body connection. As a dedicated meditator, David aims to maintain his highest level of energy, so that he may help facilitate others to reach their optimal state of health, happiness and well-being.
Acupuncture and Chinese herbs is David's passion, and he has developed a strong intuition and sensitivity to diagnosing health conditions through feeling the pulse and other diagnostic techniques.
» READ MORE
David has a vast knowledge of Chinese herbs and utilises acupuncture, massage, cupping, moxibustion, nutritional advice, counselling and reiki healing in his treatments. As well as treating a wide range of ailments, he specialises in treating musculo-skeletal conditions and he also enjoys helping with mental-emotional disturbances.
David is a member of the professional association (AACMA) and can provide Health Fund Rebates to most providers for his Acupuncture services.
» LESS
Dr Eeka King
Registered Doctor of  Chinese Medicine
Cert IV Remedial Massage
Cert IV Oriental (tuina) Massage
Cert IV Chinese Remedial Massage
Master Reiki
Certified Acutonics® Integrative Sound Medicine Teacher
Ike (Eeka) King is a qualified Acupuncturist and Chinese medicine practitioner, with 16 years experience. She is nationally licensed with APHRA and a member of AACMA. Eeka also has formal qualifications in western Remedial Massage and Asian bodywork (Chinese Tuina) and has been teaching Acutonics® Integrative Medicine for 6 years.
Eeka and her husband David are the owners of Bayside Acupuncture and Herbal Medicine Clinic in Brunswick Heads (near Byron Bay) which they have had for over 10 years. As well as having a knack for treating musculoskeletal complaints (using a combinations of massage, cupping, acupuncture and heat lamp therapy), Eeka's area of clinical experience has been in the support of pregnancy, fertility and childbirth. Also, her passion for natural therapies and astrology has lead to much research and practical knowledge in a modality known as 'natural fertility management'.
» READ MORE
Eeka prepares lunar ovulation charts (using the Jonas system) for her fertility and pre-conception care patients, also teaching them and offering workshops in conscious conception and natural contraception methods. In her 4th year of acupuncture studies she did her major research project on childbirth. Eeka has also completed further professional studies in obstetric acupuncture. 
Eeka is taking her treatments to a whole new level since discovering and training in Acutonics® – (vibrational  sound healing), a modality that combines all her passions into one. The Acutonics healing system has its roots in Chinese medicine and is a form of needle-less acupuncture (great for babies and children) and is excellent as a stand alone treatment or combined with acupuncture. Precision calibrated tuning forks are applied to specific points to access the body's meridian and chakra systems, bringing about health and harmony and ultimately raising the frequency vibration of your entire being.
» LESS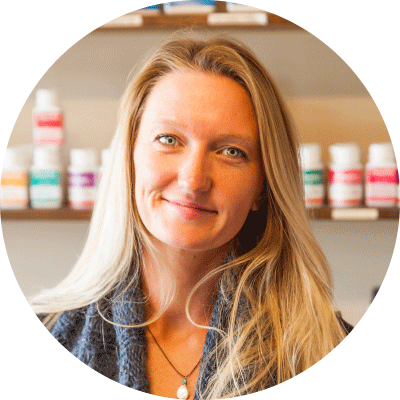 Becky Martin
Registered Dr of Chinese Medicine
Postgraduate Acupuncture Oncology Program
Acutonics® Vibrational Sound Medicine (Level 2)
Acupuncture Facial rejuvenation 
Becky is an experienced Practitioner of Traditional Chinese Medicine and Acupuncture. She is licensed with AHPRA (Australian Health Practitioner Regulation Agency) and a member of AACMA (Australian Acupuncture & Chinese Medicine Association).
Becky knew from a young age that she wanted to help others and work in the health and healing industry. It was after her own experience of physical pain and how instantaneous and incredible the effects of acupuncture was, that she was absolutely certain that studying acupuncture and Chinese medicine was the right path for her. She believes that ultimate health and happiness comes from a devotion to a balanced life in which Chinese Medicine and acupuncture play an important role.
Becky's clinical interest and experience is diverse from physical injuries and pain, to deep emotional and mental imbalances and how they can affect our daily lives. She has a particular interest in working with sleep disorders, mental health, women's health, hormonal imbalance, fertility and digestive issues. Treatments are tailored to individual needs after you have been assessed during consultation, tongue and pulse diagnosis, and may include a combination of massage, cupping, heat therapy, Acutonics, acupuncture and Chinese herbs. She believes in using food as medicine and will guide you to supporting your health through your diet.
» READ MORE
In addition to acupuncture, Becky often incorporates the Acutonics® healing system into her treatments. She has trained up to level 2 in the Acutonics® Integrative sound Medicine program. This is a healing modality allowing non-invasive access into the bodies energetic systems using sound and vibration to  stimulate acupuncture points on a deeper level. This is an incredibly relaxing experience where you can feel your body drop into a deep sense of stillness and parasympathetic state.
Becky has done further seminars in facial acupuncture and Oncology support. 
Health rebates available.
» LESS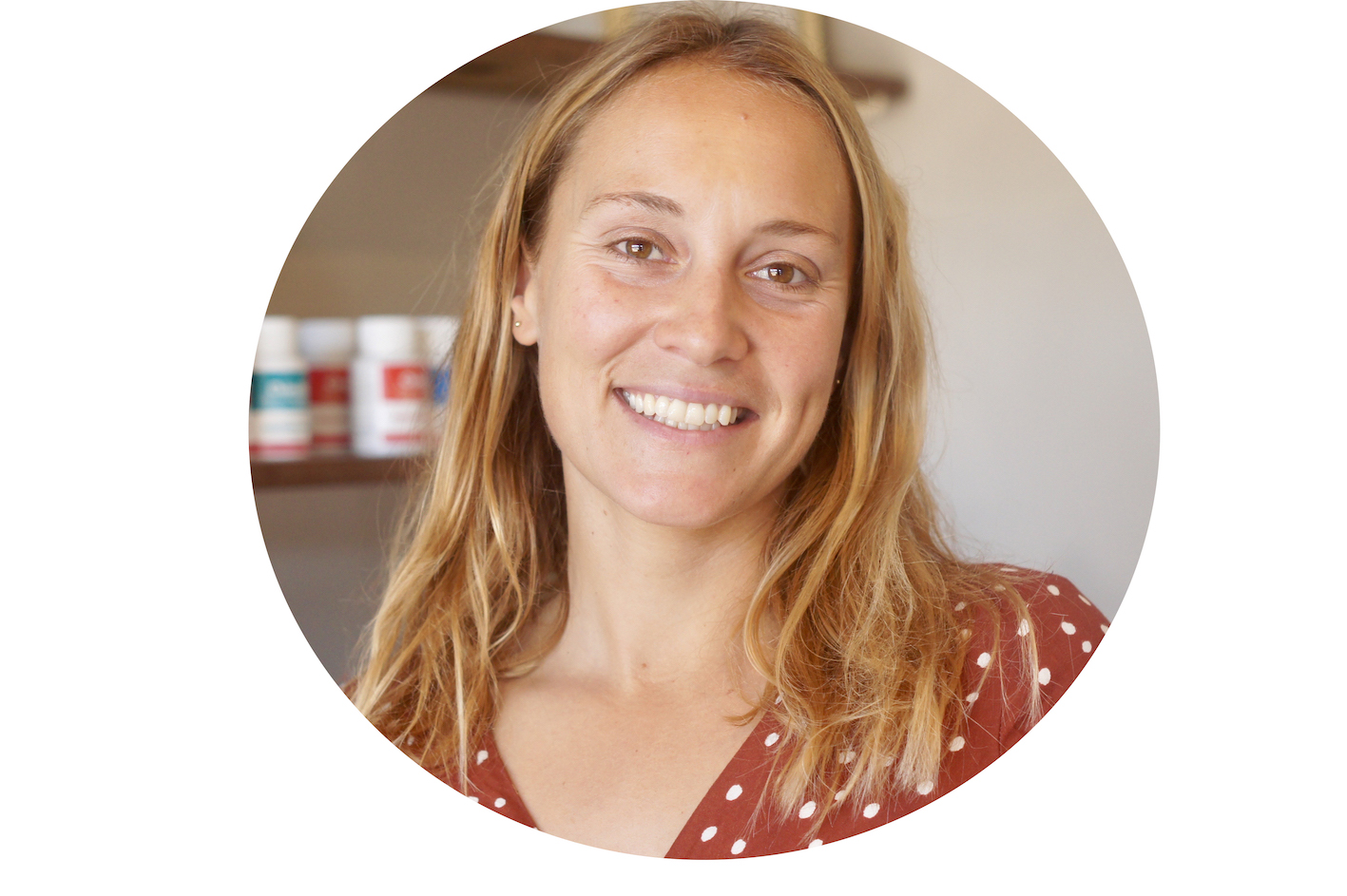 Samantha Sizeland
Registered Dr of Chinese Medicine

Samantha is a qualified and passionate practitioner of Traditional Chinese Medicine and Acupuncture. She is licensed with AHPRA and a member of AACMA. From  young age Samantha had a strong interest in the interconnectedness of mind, body, spirit and its effect on health. After working in the finance industry and experiencing ill health and burnt out, Samantha decided to pursue her true interests by studying Traditional Tantra yoga in India. She went on to teach Yoga in Amsterdam and Australia and eventually returned to India to live and study a range of modalities such as Reiki, crystal healing and meditation. It was during her time in india she experienced the profound effects of regular acupuncture treatment and decided to return to Australia to study Traditional Chinese Medicine. Samantha's treatments aim to cultivate self-care, self- compassion and space for psychological and physiological shifts to occur. She uses Acupuncture, Chinese Herbal Medicine, Nutritional advice, cupping, moxibustion and reiki to support you in making the lifestyle shifts required to achieve greater balance.