Dr Eeka King
Registered Doctor of  Chinese Medicine
Cert IV Remedial Massage
Cert IV Oriental (tuina) Massage
Cert IV Chinese Remedial Massage
Master Reiki
Certified Acutonics® Integrative Sound Medicine Teacher
Ike (Eeka) King is a qualified and experienced Acupuncturist and Chinese medicine practitioner, nationally licensed with APHRA and a member of AACMA. She has also trained in western Remedial Massage and Asian bodywork, Chinese Tuina and acupressure at ACNM. Eeka built up a successful business and had a career as a massage and natural therapist before and whilst she completed the Bachelor of health science (Acupuncture) also at ACNM. Her first modality was Astrology and she did a year of training in 'astrological therapeutic counseling' with Universal Astrology. After completing her Acupuncture degree her interest in astrology re-ignited and she was thrilled when Alan Oken (American Astrologer) teamed with her previous teacher, Maggie Kerr offering a Master class series in Astrology, which she completed in 2007.
Eeka and her husband David are the owners and main practitioners of Bayside Acupuncture and Herbal Medicine Clinic in Brunswick Heads (near Byron Bay). As well as having a knack for treating musculoskeletal complaints (using a combinations of massage, cupping, acupuncture and heat lamp therapy), Eeka's area of clinical focus has been in the treatment of women's health, infertility, pregnancy, birthing and post-partum healthcare. Also, her passion for natural therapies and astrology has lead to much research and practical knowledge in the area of natural fertility management.
» READ MORE
Eeka prepares lunar ovulation charts (using the Jonas system) for her fertility and pre-conception care patients, also teaching them and offering workshops in conscious conception and natural contraception methods. In her 4th year of acupuncture studies she did her major research project on childbirth.  Some years later Eeka utilized this valuable knowledge in her own pregnancies (she now has 3!).  Eeka has completed further studies in obstetric acupuncture. With this combination of theoretical knowledge and practical experience of pregnancy and natural childbirth, she is able to offer woman a very valuable service. Eeka is on a mission to bring back birthing power to women and is dedicated to educate, inspire and support women on their birthing journeys so that more women and babies may experience a natural calm birth and new beings may enter this world with love.
Eeka is taking her treatments to a whole new level since discovering and training in Acutonics® – (vibrational  sound healing), a modality that combines all her passions into one. The Acutonics healing system has its roots in Chinese medicine and is a form of needle-less acupuncture (great for babies and children) and is excellent as a stand alone treatment or combined with acupuncture. Precision calibrated tuning forks are applied to specific points to access the body's meridian and chakra systems, bringing about health and harmony and ultimately raising the frequency vibration of your entire being.
» LESS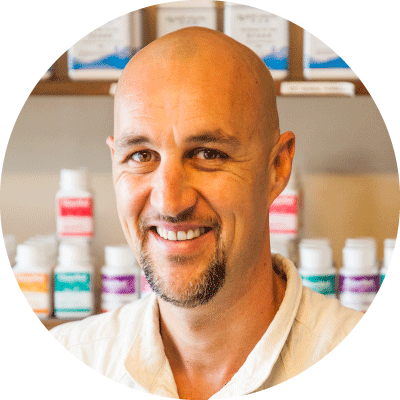 Dr David King
Registered  Dr  of Chinese Medicine
Cert IV Chinese Remedial (tuina) Massage
Master Reiki
David is a qualified and very passionate acupuncturist and traditional Chinese medical practitioner. He completed his studies at the Australian College of Natural Medicine (ACNM) and over the years has built up a solid reputation as a professional, passionate and caring therapist.
He began his vocation learning the eastern disciplines of Taiji and Chinese Qigong. He discovered and experienced the subtle energetic movement of energy (Qi) within his body and then began an extensive study of the mind/body connection. As a dedicated meditator, David aims to maintain his highest level of energy, so that he may help facilitate others to reach their optimal state of health, happiness and well-being.
Acupuncture and Chinese herbs is David's passion, and he has developed a strong intuition and sensitivity to diagnosing health conditions through feeling the pulse and other diagnostic techniques.
» READ MORE
David has a vast knowledge of Chinese herbs and utilises acupuncture, massage, cupping, moxibustion, nutritional advice, counselling and reiki healing in his treatments. As well as treating a wide range of ailments, he specialises in treating musculo-skeletal conditions and he also enjoys helping with mental-emotional disturbances.
David is a member of the professional association (AACMA) and can provide Health Fund Rebates to most providers for his Acupuncture services.
» LESS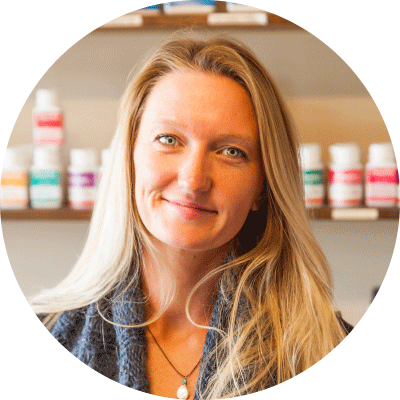 Becky Martin
Registered Dr of Chinese Medicine
Postgraduate Acupuncture Oncology Program
Acutonics® Vibrational Sound Medicine (Level 2)
Acupuncture Facial rejuvenation
Becky is an experienced Practitioner of Traditional Chinese Medicine and Acupuncture. She is licensed with AHPRA (Australian Health Practitioner Regulation Agency) and a member of AACMA (Australian Acupuncture & Chinese Medicine Association).
Becky knew from a young age that she wanted to help others and work in the health and healing industry. It was after her own experience of physical pain and how instantaneous and incredible the effects of acupuncture was, that she was absolutely certain that studying acupuncture and Chinese medicine was the right path for her. She believes that ultimate health and happiness comes from a devotion to a balanced life in which Chinese Medicine and acupuncture play an important role.
Becky's clinical interest and experience is diverse from physical injuries and pain, to deep emotional and mental imbalances and how they can affect our daily lives. She has a particular interest in working with sleep disorders, mental health, women's health, hormonal imbalance, fertility and digestive issues. Treatments are tailored to individual needs after you have been assessed during consultation, tongue and pulse diagnosis, and may include a combination of massage, cupping, heat therapy, Acutonics, acupuncture and Chinese herbs. She believes in using food as medicine and will guide you to supporting your health through your diet.
» READ MORE
In addition to acupuncture, Becky often incorporates the Acutonics® healing system into her treatments. She has trained up to level 2 in the Acutonics® Integrative sound Medicine program. This is a healing modality allowing non-invasive access into the bodies energetic systems using sound and vibration to  stimulate acupuncture points on a deeper level. This is an incredibly relaxing experience where you can feel your body drop into a deep sense of stillness and parasympathetic state.
Becky is also trained in Acupuncture Facial Rejuvenation, where a series of tiny, super fine needles are inserted into certain points of the face. This treatment is aimed at reducing fine lines, promoting collagen production and tonifying the muscles of the face, giving you a more youthful look. Systematic, body acupuncture points are used at the same time, to harmonizse an out of balance body. This form of acupuncture is based on the theory that if something is wrong with the body, it will show in the face. Therefore, by diagnosing the face, along with other diagnostic tools like tongue and pulse, we are able to gain a full understanding of your issues and work on the whole body to bring you back into balance.
A gentle technique is used along with the finest quality needles to offer pain free acupuncture.
Health rebates available.
» LESS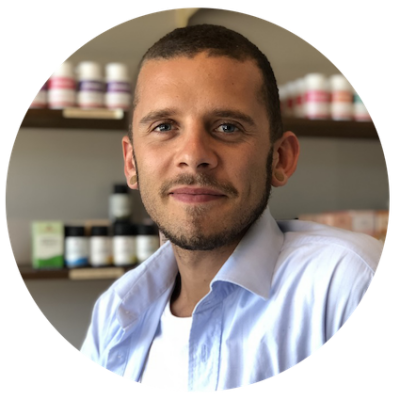 Ryan Whatford
Registered Dr of Chinese Medicine

An avid meditator, Ryan has spent much of his life travelling and studying Chinese Medicine. With a background in Ayurvedic medicine and Massage Therapy Ryan was drawn to Chinese medicine after he spent time meditating in a Himalayan cave, and in various temples / ashrams in India where he also practiced yoga and worked to understand the body's subtle energy (Qi) system.
After realising his abilities to move Qi through the body he decided that it was time to use his influence to help people heal and completed a Bachelor of Health Science, majoring in both Acupuncture and Herbal Medicine. When Ryan treats you, he works with you to clear, rebalance and harmonise your meridians and organ systems. Ryan is registered with AHPRA and a member of AACMA.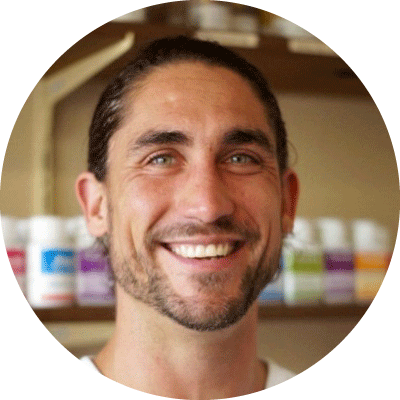 Raphael Benn

Diploma of Remedial Massage
(Member AAMT)
Raphael Benn is an experienced Remedial therapist who has been practicing since 2008. Having worked in multidisciplinary clinics as well as spa and leisure settings, his aim is to be integrative and thorough. A previous experience in healthcare underpins an in depth knowledge of anatomy and how to restore the body into alignment. Being a member of the Australian Association of Massage therapists, Raphael maintains an interest in continuing education exploring new angles for lasting outcomes.
Each individual session is tailored to meet your specific needs. It can be strong yet sensitive, with an instinctive touch will enable you more freedom of movement, elimination of pain and reduction of stress to support your life balance.
Raphael is now offering Deep tissue remedial/ sports massage, Chinese abdominal massage (Chi Nei Tsang) and swedish relaxation massage. Health Fund Rebates available and can be claimed at the clinic via HICCAPS.